Resources, TESL/TEFL, Uncategorized
Discussing MLK Jr. & Racial Injustice with Art
Today we are seeing a lot of quotes by Martin Luther King, Jr. being posted across social media. Teachergram is full of activities for "I have a Dream". Although these actions alone are not wrong, I do wonder if it's enough. Lately I've been questioning what it exactly means to take action and be bold in anti-racism. I don't have the answers, but I do know it starts with my own learning and having open conversations, especially when teaching history.
This is the first year I'm teaching English language in a US History content class. I wanted to approach MLK Jr. Day a little differently this year. In the past year, MLK Jr.'s quotes have often been used in referring to the Black Lives Matter Movement, both in support and refute.
As I'm always drawn to art, I started searching for MLK Jr. street-art and although there are many featuring him from the Civil Rights Movement, I found quite a few from 2020, especially after the murder of George Floyd. I realized I could not talk about MLK Jr. without discussing the racial divide in The United States that still exists.
The resources below specifically look at street-art about MLK Jr., the Civil Rights Movement, and racial justice. The Google Slides slide-deck is for conversation practice and has sentence stems. If you have the Peardeck addon (free), you can add a writing box to the slides for students to write their response.
Jamboard: Jamboard is a collaborative digital tool that allows multiple people to work on one slide at the same time. Students can add sticky-notes, type, draw, and move items around. I added some of the same art discussion slides to Jamboard. Students can add a sticky-note with their answers.
Lastly, there is a slidedeck that uses Peardeck and is practice for standardized tests. My students are preparing for one soon, so I added some questions in test-form. It has a couple reading questions and a listening question.
All are free and linked below.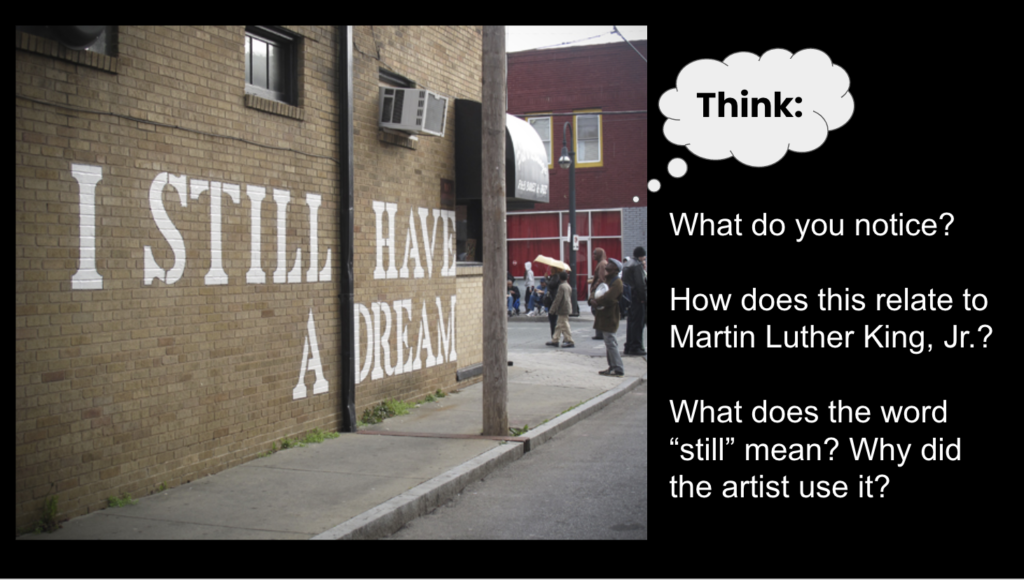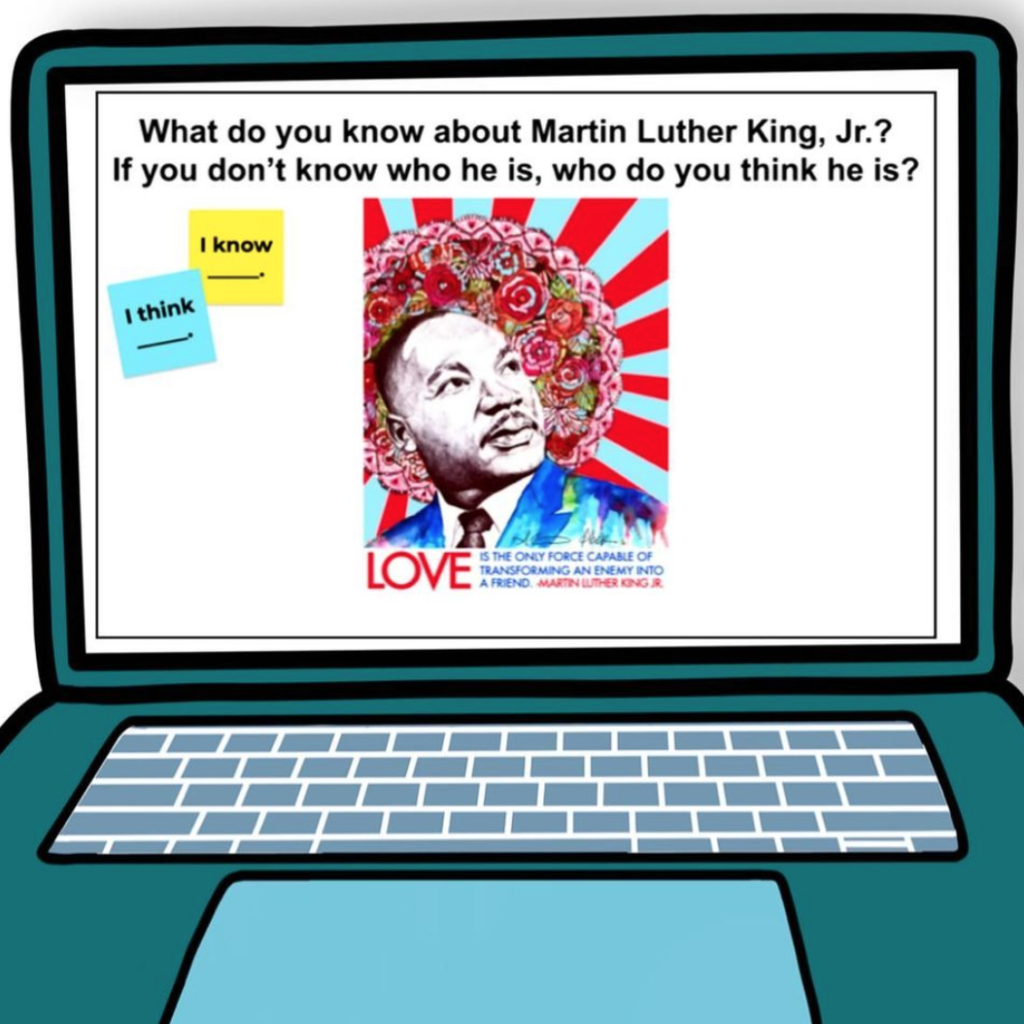 Links to free resources:
Discussion Slides on Google Slides: click here
Google Jamboard: click here
Test-prep questions on Google Slides: click here
An AMAZING resource and content creator is Read Like a Rockstar at readlikearockstarteaching.com – I highly recommend looking at her resources on racism and social justice. Although the resources say K-2nd grade, I find them great for introducing vocabulary and content to ELL students. I also love her social studies resources because they don't come off as too childish or sugar-coat anything. Most resources are not free, but something to check-out.
Happy Teaching 🙂
---