Fun Stuff, Resources, TESL/TEFL, Uncategorized
1 or 2? A digital, back-to-school game!
I'm preparing to go back to teaching 100% virtually for the first few months. I wanted my first week to be fun and full of community building.
I made this super easy game on Google Slides. It is essentially a "This or That?" or "Would you rather?" type of game. Students choose what they like most: picture 1 or picture 2. Students hold-up a 1 or 2 with their fingers, or enter 1 or 2 in the chat box for their answer. I'm going to have my students type their answer because I won't require them to turn on their cameras.
I also tried to keep the language very simple. All slides have images. So, if students don't know the vocabulary, an image is there to refer to for understanding.
Here are a few examples: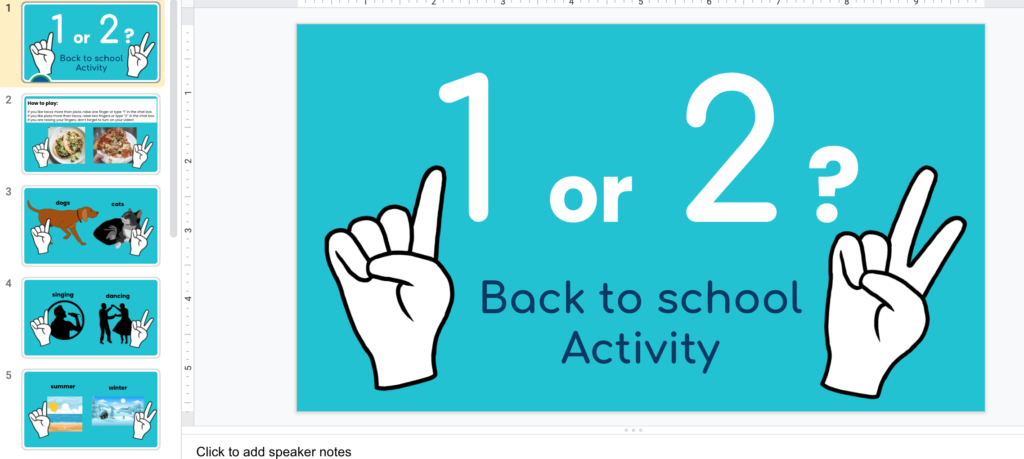 It is available for FREE on Teachers Pay Teachers HERE
Let me know if you use it and how it goes! I can't wait to meet my students. How are you feeling about this school year?
---