Resources, Teaching Tips, TESL/TEFL
Digital Grammar Practice on Google Slides
Have you found yourself suddenly teaching and tutoring online? Have you suddenly heard a bunch of new words like Zoom, Boom Cards, Google Slides, GoogleMeet, Google Hangouts, Canvas … ?
Once you've figured out some of those tech issues, the next question might be how to practice skills like grammar online. Well, I created interactive grammar activities for Google Slides / Google Classroom. If you and your students have a Gmail account, then they can use these.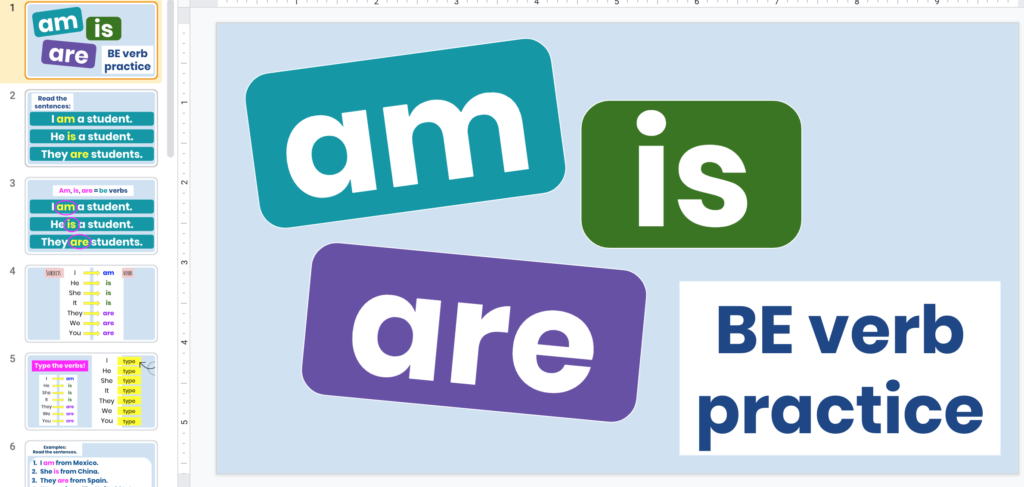 So far I've created three practice lessons:
BE Verbs
There is / There are
Subject Pronouns
Students will need to be able to type and move items around the screen to finish the tasks. Each lesson has 17-22 slides. The lessons start with an explanation of the grammar and then ask students to complete guided practice activities. Towards the end of the lessons, writing or finishing a complete sentence is the goal.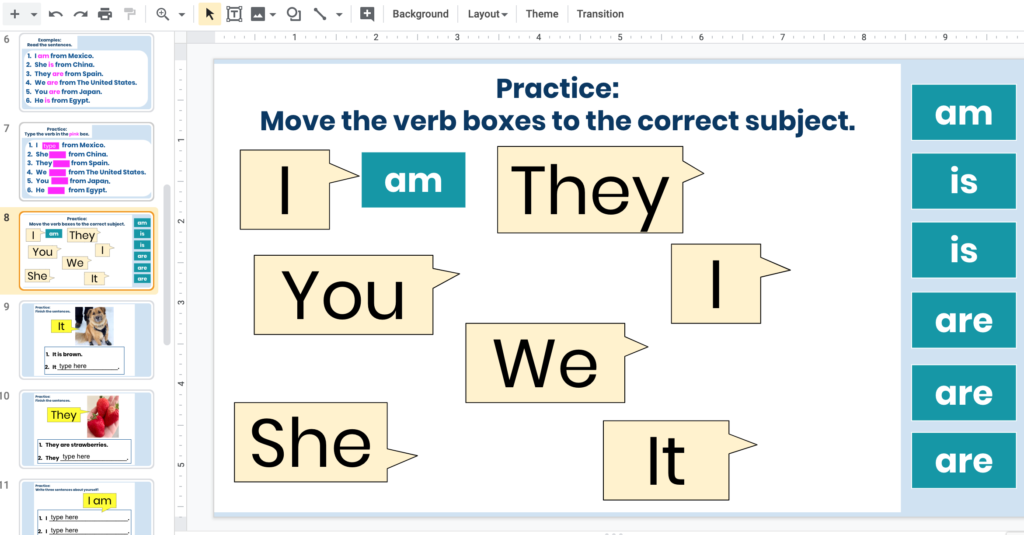 All lessons are FREE and links are on the resources page or listed below:
For BE Verbs Google Slides click here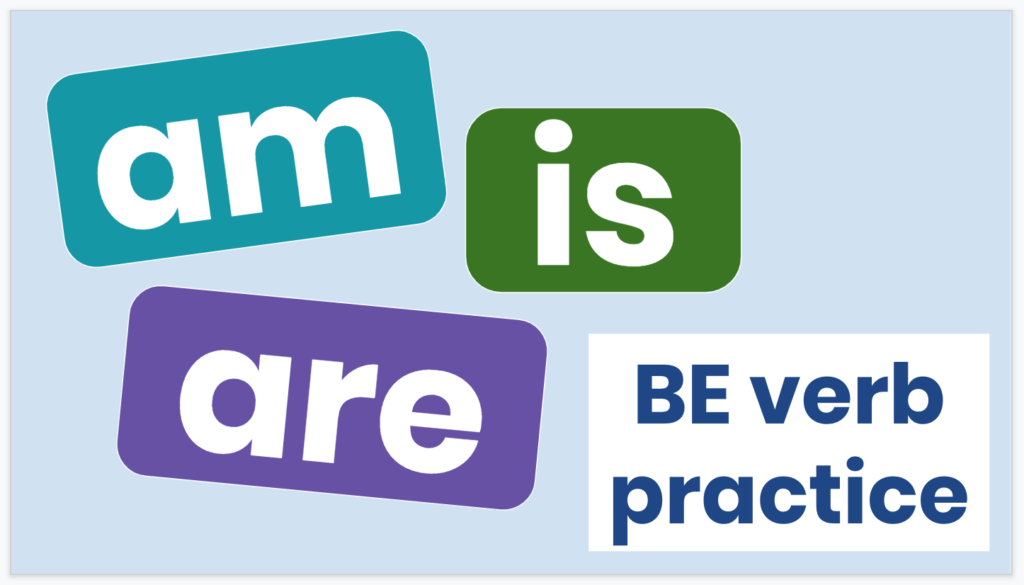 For There is / There are Slides click here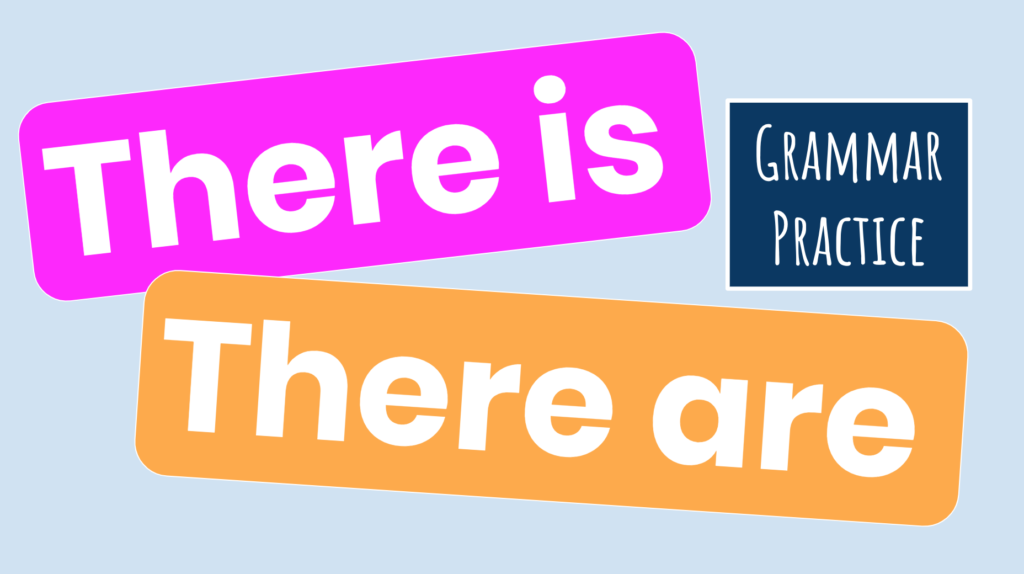 For Subject Pronouns Slides click here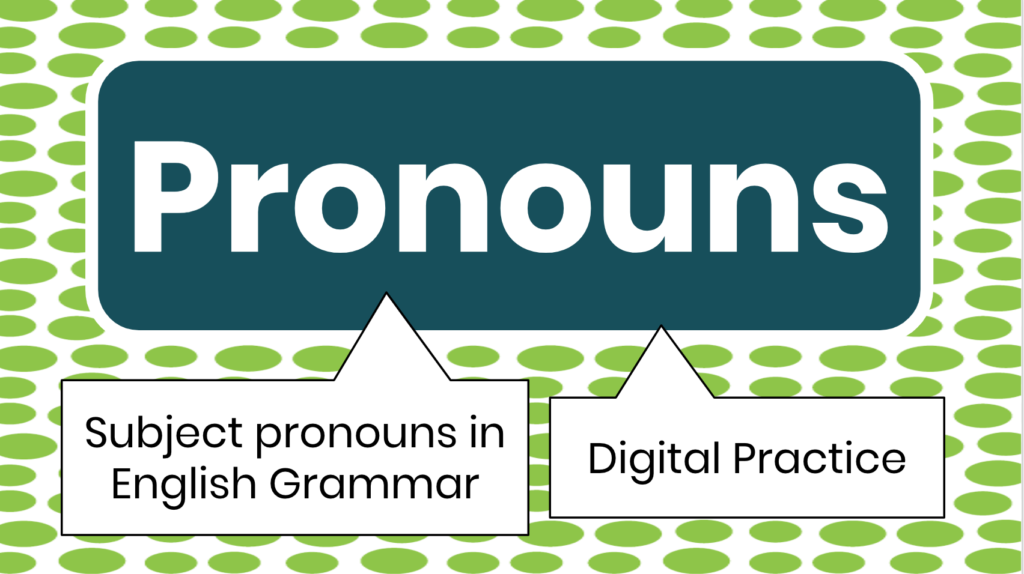 If you have any questions about using Google Slides or making copies for your students, please don't hesitate to ask. I hope these can be useful for you and your students!
Happy teaching 🙂
---