End of Year Activity: Appreciation-Apology-Aha!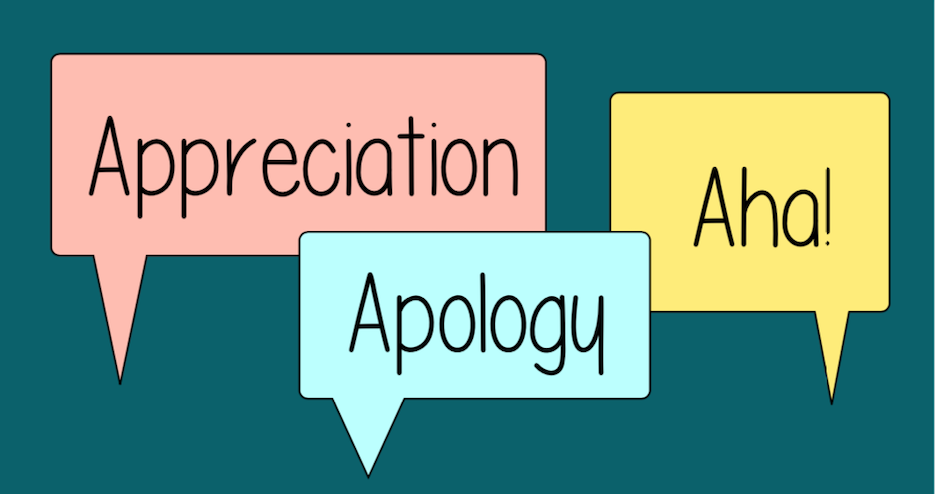 One of my all time favorite end-of-year or end-of-term activities is "Appreciation-Apology-Aha!". I read about this activity in an edutopia.org video you can see here. I usually use this activity as a reflection at the end of a term. I ask students to reflect on something/someone they appreciate, an apology they might want to make, or an "aha!" moment that occurred for them during the class. Students can only have 30 seconds-1 minute to speak. Then, in a circle, each student shares their answer.
For distance learning, I created a written version of the activity. I've created a digital version for Google Classroom which can be downloaded for FREE here!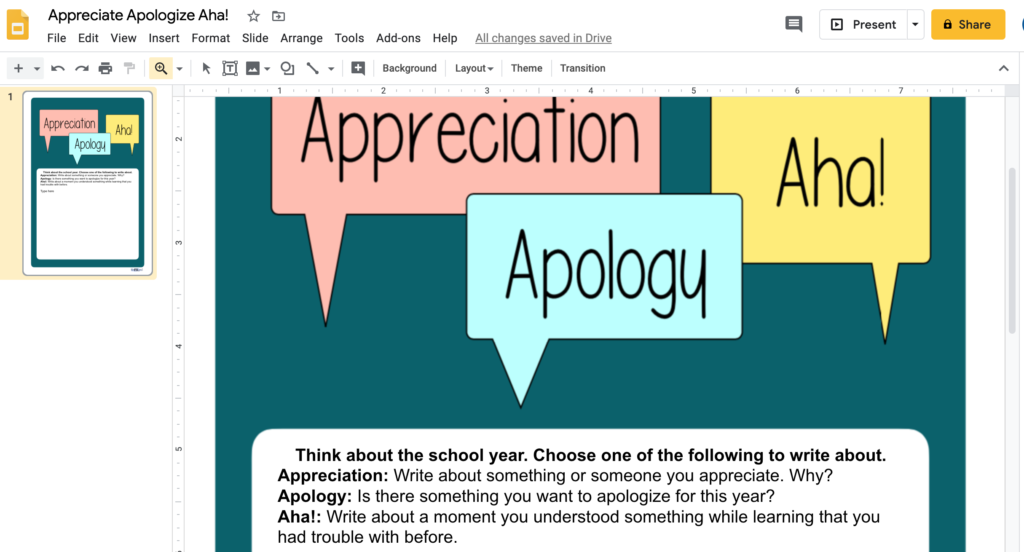 FREE printable version available for download below & on my resources page. Color and black & white are available!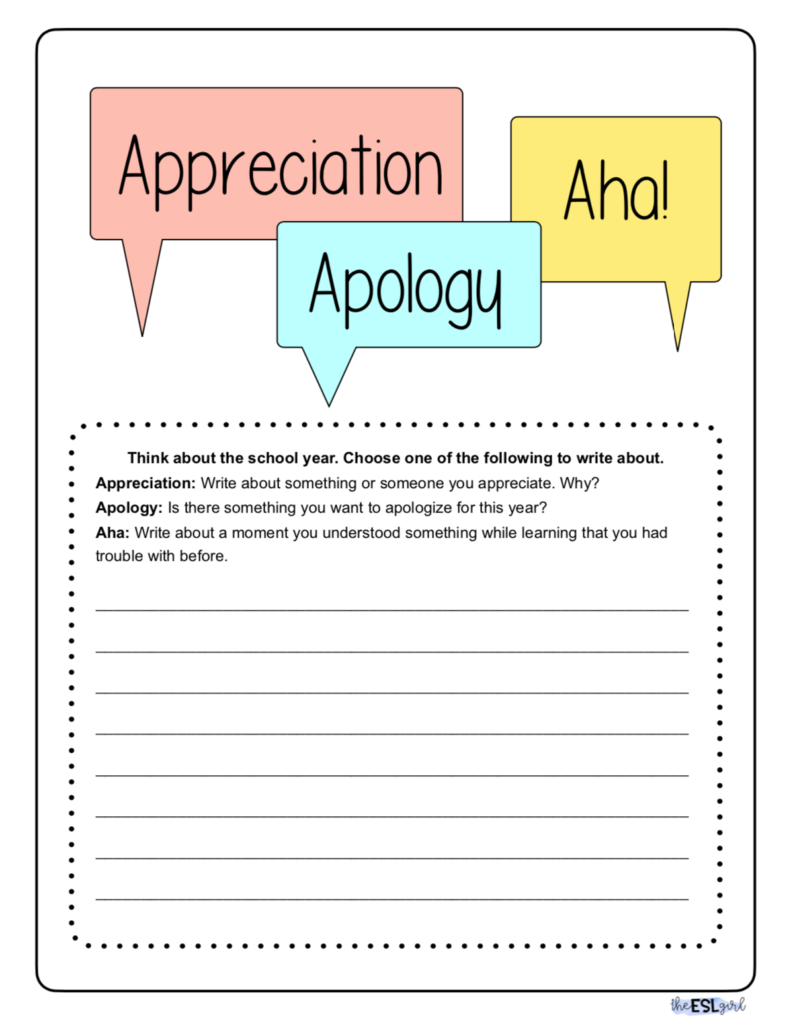 I hope you all find some time to reflect with your students!
Happy Teaching 🙂
---