Gorilla Trekking in Uganda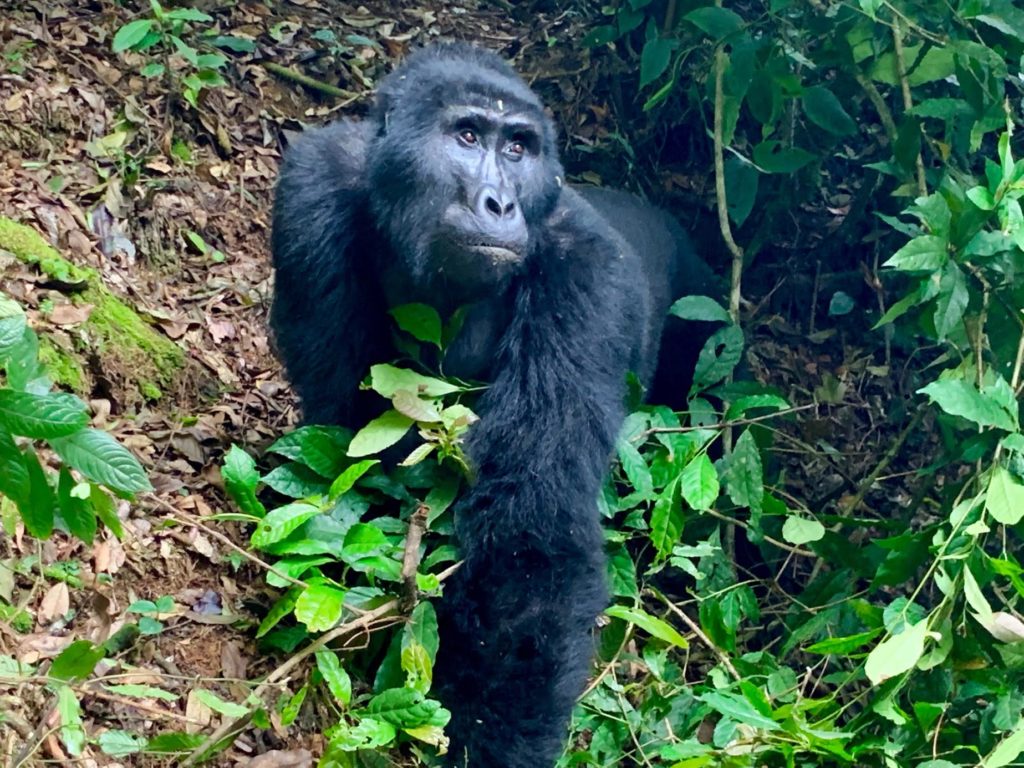 Mountain gorillas are only found in one region in the world: in the forests around the borders of Rwanda, Congo, & Uganda. Over half of the gorillas live in Uganda, making it the main site for visiting and seeing mountain gorillas. This is one of Uganda's largest tourist attractions.
My husband and I had the chance to travel to the west of Uganda to Bwindi Impenetrable National Forest and go gorilla trekking. After securing permits (it's difficult!), we were excited to have this opportunity.
What is gorilla trekking? Everyday, guides and trackers go out into the forest to identify the locations of the gorilla families. Then, small groups of hikers are led by park rangers into the forest. Once the gorillas are located, you have one hour to sit with and watch them in the wild.
The trek was one of the hardest physical activities I've ever done! I took four hours to locate the gorillas through thick forest, mud, and streams, with no trails in site. I would not have been able to complete it without the help of local support staff who carried our bag and literally pulled me up and down the hills. However, the moment you heard the first sound of a gorilla, all the tiredness & soreness goes away. Everyone froze and went quiet…It was surreal to see them in the wild and sit just feet away from these beautiful animals. Our hour with the gorillas was a little different from others as this family had been in a fight with a wild gorilla earlier in the day. They were a bit more on alert and aggressive. We were all still safe, but they mostly kept a distance and kept moving higher and lower, making it difficult to see them. In the end, it was still an amazing experience.
I hope you enjoy these pictures 🙂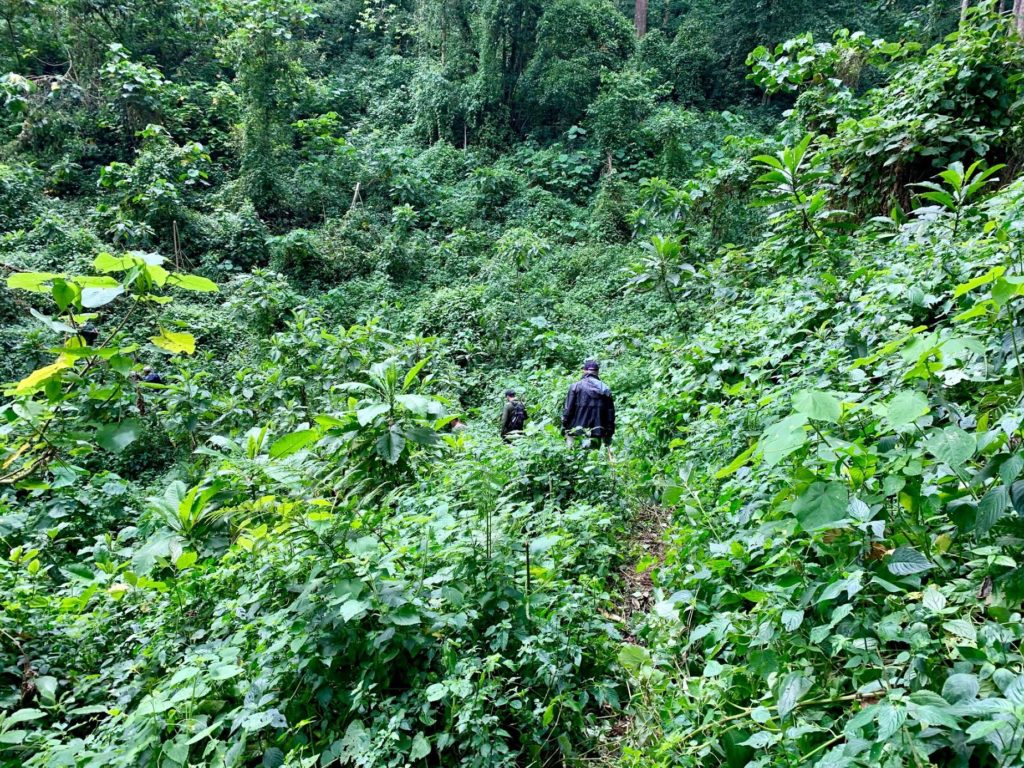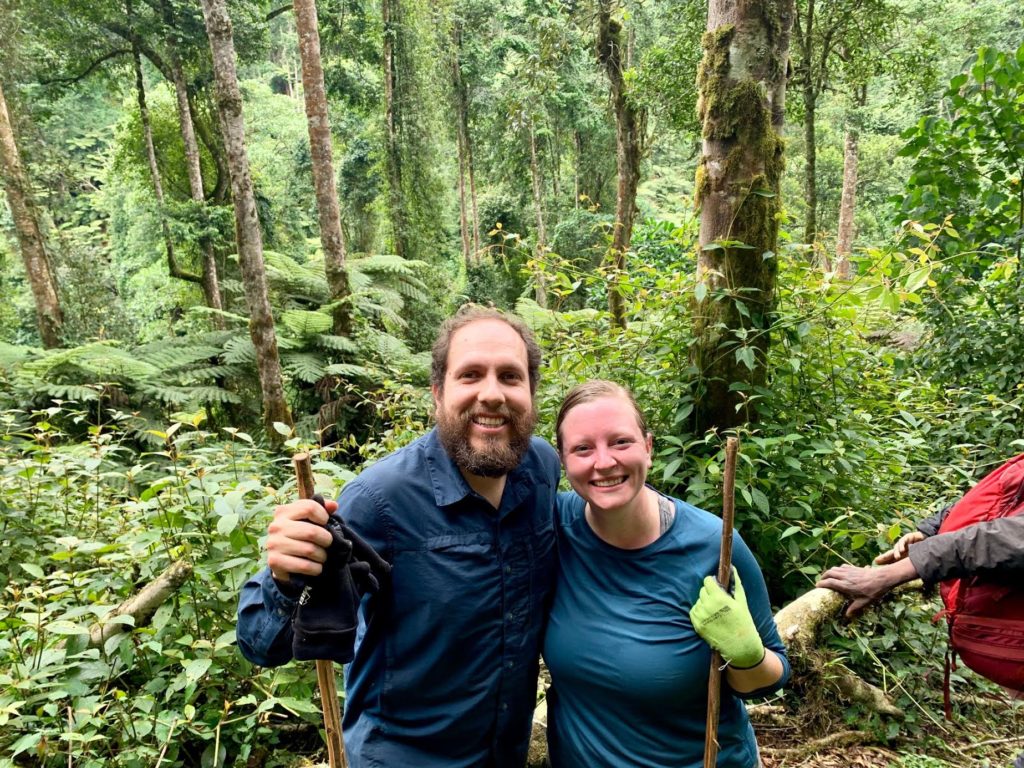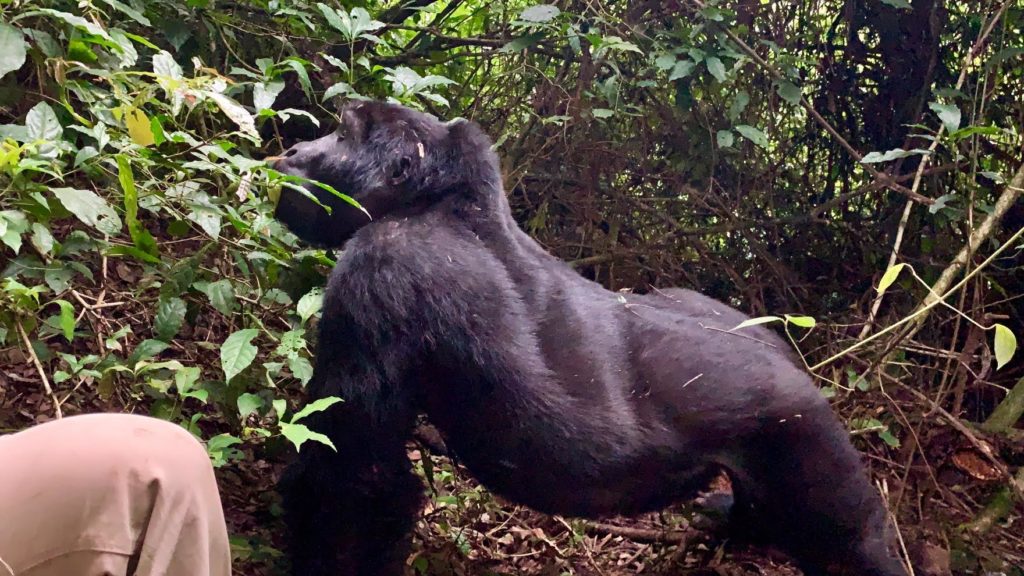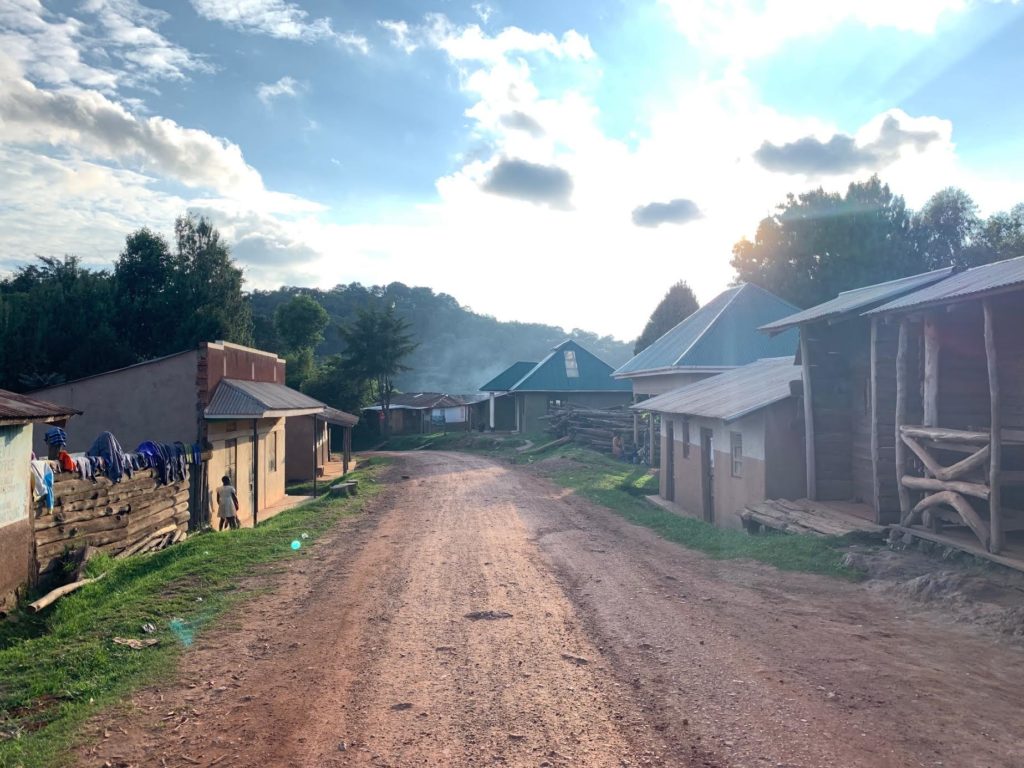 Info & Logistics for those planning a tour: 
We went to Ruhija Sector. It's very cool and high altitude, so pack accordingly. It was chilly at night and in the morning!
We stayed at Ruhija Community Rest Camp which was great for our needs. Hot water is easily available upon request, however at times it's only bucket-shower available.
I got our permits in-person at the office in Kampala since I live locally in Uganda. It took me about four hours of waiting in line to speak to the clerk and negotiate dates. If you're doing this from abroad, it would be worth the money to hire a tour company to acquire the permits for you.
In the morning of the hike, they'll ask you which type of hike you'd like: easy, medium, or hard. We chose medium, but it became "hard" as the gorilla family we were tracking kept moving. There are no guarantees of how short or long your hike will be. However on the same day, another group finished by noon and we finished at 4:00pm. So you just never know.
Porters or "support staff": I highly suggest hiring a local who can carry your bag and help you when needed down & up the steep forest. It cost $15 plus whatever tip you'd like to give.
Bring good (broken-in) boots, long socks, pants and long sleeves. The brush is thick and you definitely walk through branches, leaves, and bushes. Bring gloves if you can but I was able to hire some for $5 at the gate.
Bring cash: many places in Uganda still do not take card, even tourist places. Also, giving tips to guides and staff is appreciated, so have some local currency on you.
We did not go through a tour company. We booked a car and driver through a local transportation company: Ajuna Tours. I booked the accommodation myself locally. Planning a trip independently around Uganda is possible and does save a bit of money, but booking a tour company is definitely more convenient if you're coming from abroad.
The price is increasing in July, 2020. Keep in mind that the price keeps steadily increasing because of the popularity and also for conservation purposes.
---