3 Months
Three months ago I ticked the boxes of my color-coordinated and very specific packing list, hugged my friends & family, & boarded a plane (or 3) to Uganda.
In three short months, I've taught four courses, created materials for the university, spoke at workshops, started teaching at AidChild Leadership Institute, hosted a workshop, went to see chimps, kayaked the Nile, and explored my local community. Not to mention all the little daily things like: add power (electricity) to my apartment, wash clothes by hand, take public transport, buy & eat local food, and I'm still trying to learn the local language: Luganda.
And most recently, I spent a night at the local medical center.  After waking up with a 103.4 fever & a headache that made it difficult to move, I asked a friend to help me to the clinic. I had a bacterial blood infection (probably from food – so basically really bad food poisoning, but no stomach issues). I had to be on an IV and quite a few antibiotics. It was a rough week and my fever didn't want to go down for a couple days, but thankfully I'm recovered now and back to normal life 🙂 Thank you to the many of you who prayed during this time. I knew I had many prayer warriors that night. And a huge shoutout to Kristen, a friend who used to live in Uganda and suggested specific medication that helped a lot!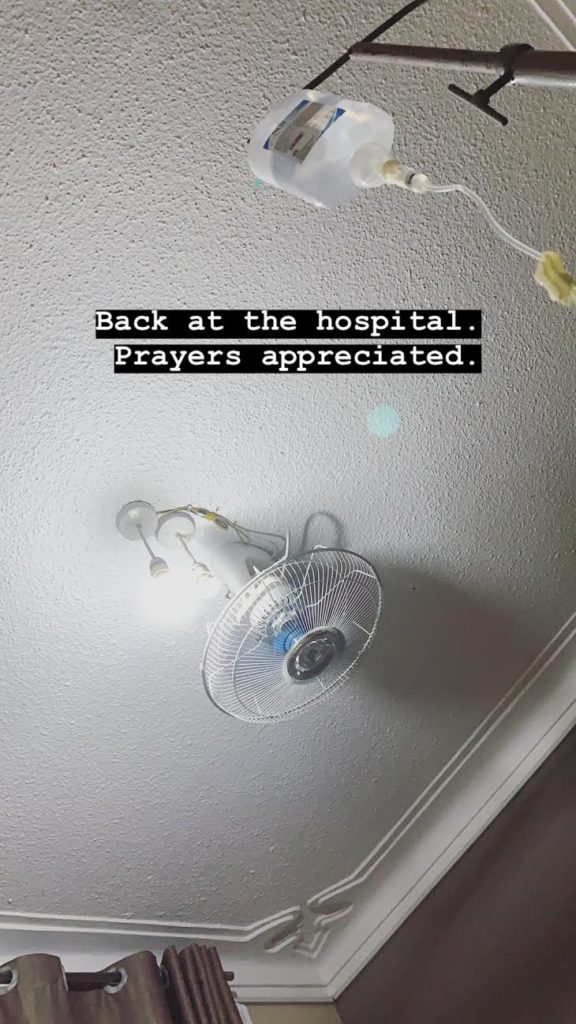 On Friday, I was hosting my first community teacher-training workshop and expecting around 50 teachers to come. I was so stressed while sick because I wasn't working & I was worried about being well enough to attend. Another English Fellow from Rwanda arrived Thursday to help with the workshop. Thankfully, I was better to attend and it I believe it was a successful workshop. I'll do another post with more on that:
How can I sum-up 3 months in Uganda?
QUICK. I can't believe it's been three months, really! When I realized it's December in just 4 days I couldn't believe it.
ADVENTURE. I love trying new things & learning about new cultures. Just simply living here is an adventure.
CREATIVE. My job requires me to be very creative and resourceful. It's stretching me in new ways & I'm loving that. I also have more time to do my personal creative hobbies like drawing & crafts.
SLOW. Not that the months have passed slowly, but my life has become a bit slower & simpler. People here focus on relationships vs time, which at times I really enjoy. I'm enjoying some simpler things in life again: sitting outside to watch the sunset, reading, chatting over tea, strolling to work rather than rushing.  
ALONE. (but not). I have learned a lot with living here alone. I've had to learn how to do certain things by myself or handle situations that I'd usually rely on others. At the same time, I'm so thankful for the friends and relationships I've met here who have seriously helped me with so much. I can't actually say I'm here alone 🙂
Goals & items for the next 7 months:
Learn how to weave a basket 🙂 
Get & learn an instrument … I'm looking at a guitar or local drums
Travel to Tanzania for Christmas – maybe & hopefully!
Travel to Senegal in January for a conference 
Set up an "American-shelf" at the university = a place where faculty and students can check-out books and resources. 
Create a grammar curriculum to be incorporated into the curriculum 
Create a guided curriculum & lesson resources for the American Literature and Poetry course 
Host one or two more local workshops for community teachers
Visit local schools 
Host visitors: Someone please come visit me! 
---