Laughter is like a birdsong
This week was my first full week at the university! I devote three full days (about 20-30 hours) to the university each week as it's my primary place of work as a Fellow. Other hours are devoted to UNELTA (Uganda National English Teaching Association), ALI (African Leadership Institute (also known as AID Child), and workshops through the embassy in the capital.
The entrance to the university is on the left, and the yellow/orange building is a primary school next door: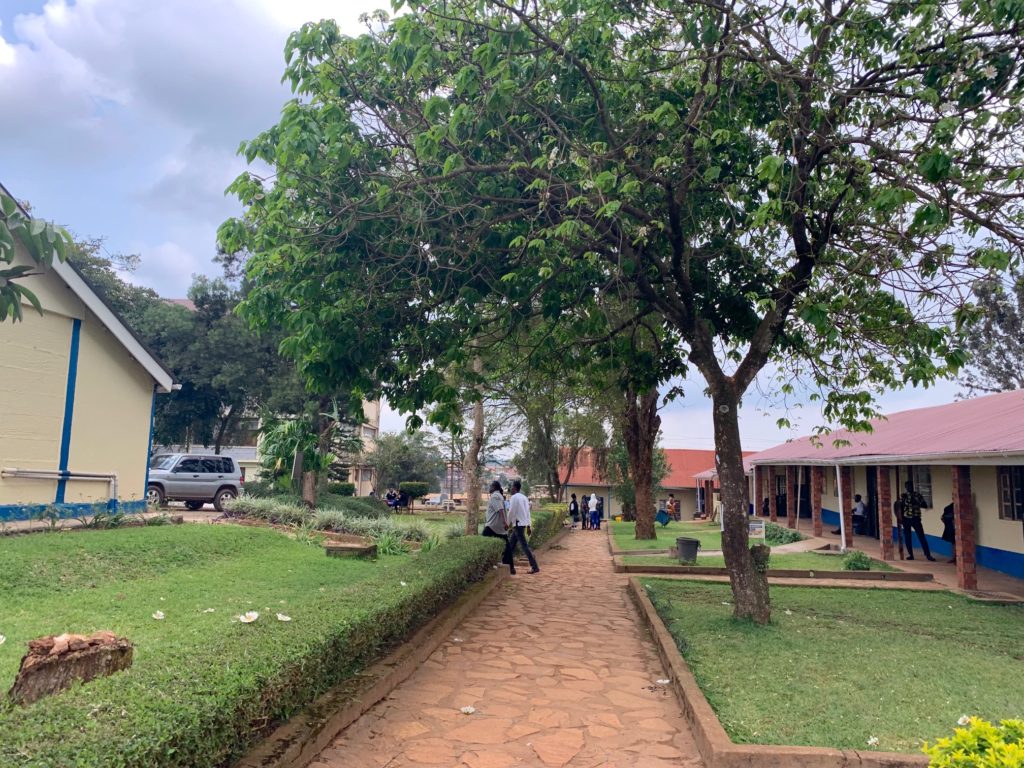 I have a wonderful office space, in which I feel very privileged to have.
This week I was asked to observe classes to get a sense of the university and what different courses are offered within the language education program. The first thing I noticed is that things work a little differently here. If class starts at 10:00am, that means around 10:00 the class "leader" is looking for a place to meet. There aren't enough classrooms and spaces, so classes meet anywhere (including outside under trees). Then, they send someone to your office or call you to tell you where they're meeting. Whiteboard markers & erasers – your classroom leader should have that. It's usually 1 marker and a tissue or crumpled piece of paper for an eraser.
As I entered the classroom to observe, I started to take a seat towards the side/back of the room and the professor quickly motioned to a chair in the front of class. Throughout the three hour class, he referred to me for comments or additional thoughts. This is what happened in most of the classes. We read an article about laughter, and one sentence we analyzed was something similar to "Human laughter is like a birdsong". I loved that line. The students were so intelligent and we found many moments to laugh during the class.
If you're wondering what it means to be flexible and quick on your feet as a fellow, this is a prime example:
Today I entered a class to observe, the professor introduced the topic, handed me the whiteboard marker, and said to the students, "Listen closely to what she has to say. She is going to teach you today". So I stood up, and taught an hour and a half class on scaffolding a lesson, specifically focused on listening.
Here's the thing: I could have freaked out, but there's no point. If anything, it was a bit of a self-confidence booster for me here. It reaffirmed for me that yes, I am trained in this & it's a privilege to be welcomed here and be able to share it with others.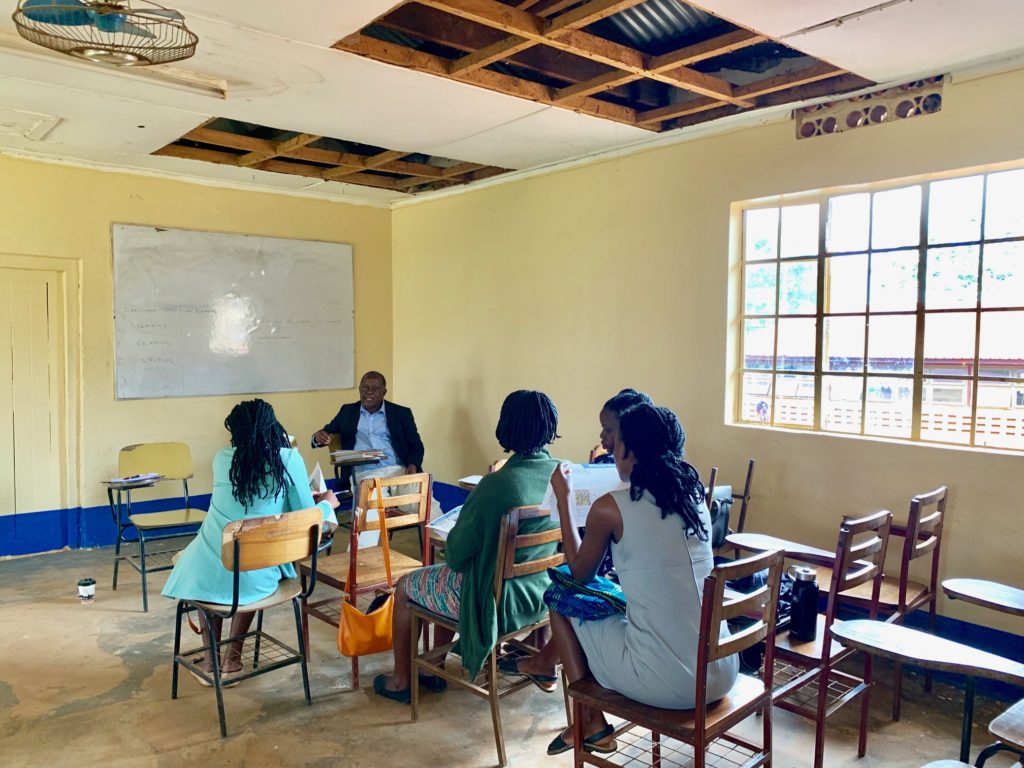 Here's a happy selfie of me in my office, wearing my new Ugandan bracelet, at the end of my first work week at the university! 
Happy Teaching!
The ESL Girl
---